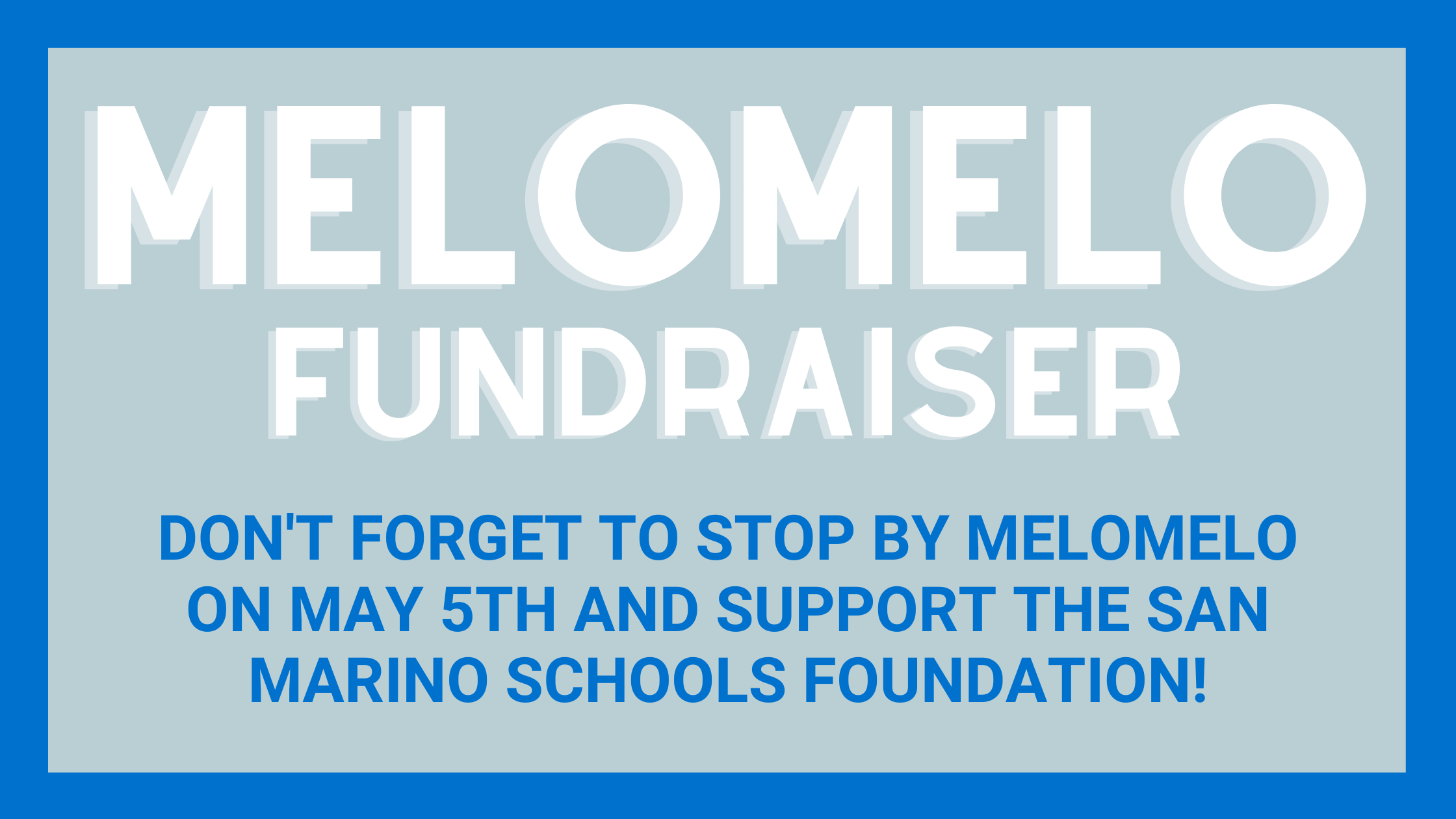 Don't forget about tomorrow's (May 5th) MeloMelo Fundraising Giveback Event. When ordering, present this flyer, and MeloMelo will donate 50% of your total purchase back to the San Marino Schools Foundation!
To view the downloadable flyer, please visit https://www.smsf.org/file_download/c0621aa6-d11b-433b-bb31-4a574901a4d7.
MeloMelo is located at 529 E. Valley Blvd. #178B in San Gabriel.
.